System thinkers and practitioners to support the Fellows in development of a fit for the future energy system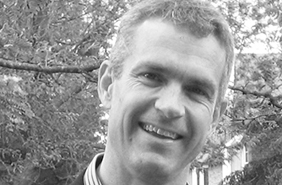 Mike Gerbis
The Delphi Group
Mike Gerbis is CEO of The Delphi Group, a strategic consultancy providing innovative solutions in the areas of climate change, corporate sustainability, clean technology solutions and environmental policy. Mike is also CEO of GLOBE Series of Conferences (2016.globeseries.com).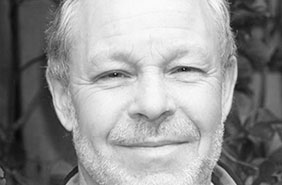 George Greene
Stratos
George's professional work is in environment and sustainable development governance and management focusing on energy and natural resources in Alberta and across Canada. He has held positions in government, international organizations, resource companies, consultancies, universities and NGOs. His joy is outdoor activities of all kinds.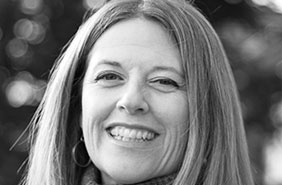 Lori Hewson
Suncor Energy Foundation
Lori is manager of community investment, Suncor Energy Foundation, focused on social innovation. She works with inspiring people shaping new dialogue about the energy future, what it will take to get there, and how to achieve this collectively.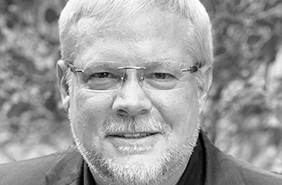 David Hughes
The Natural Step Canada
David Hughes became President & CEO of The Natural Step Canada on June 15th, 2016 after having served four years as a member of our Board of Directors. He is highly regarded as a strategic leader with a strong track record of scaling the impact of some of Canada's leading charities.
Almas Kassam
Cenovus Energy
Almas has more than 20 years of experience in various roles in the oil and gas industry. Prior to her current role, Director, Strategic Engagement for Cenovus Energy, she has worked in communications, stakeholder relations & Indigenous engagement, supply chain management, corporate planning, and sustainability. Almas has a Bachelor of Arts in Communications with a minor in Travel and Leisure.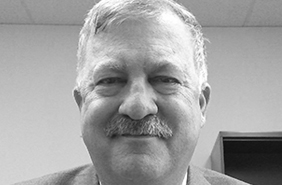 Simon Knight
PURE Reserve
Simon is a partner in PURE Reserve, a company focused on technology solutions to Alberta's issues that are both financially and environmentally viable. We are currently working on implementing a biocoal facility in Alberta with the support of a CCEMC grant.
Kevin Krausert
Beaver Drilling
Kevin is the President & CEO of Beaver Drilling. Kevin's 20-year career in the drilling industry has seen him work in almost all aspects of the drilling business, from field operations to marketing to executive leadership. Kevin is the co-founder of the Avatar Program, the ground-breaking collaboration accelerating the adoption and commercialization of new technologies in the energy industry. Kevin is also the Drilling Executive Chair of the Canadian Association for Oilwell Drilling Contractors (CAODC).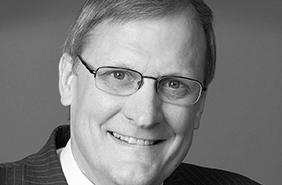 David Layzell
Canadian Energy Systems Analysis Research
David is the Director of the Canadian Energy Systems Analysis Research (CESAR) Initiative and a Professor at the University of Calgary. In CESAR he studies Canada's past and present energy systems to model and analyze the options and implications for the next energy systems transformation.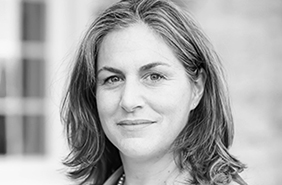 Tonja Leach
QUEST
As Executive Director of QUEST, Tonja has over 15 years of experience working in the energy industry. Having been with QUEST since its inception in 2007, Tonja has played an instrumental role in establishing QUEST's extensive national network and ensuring QUEST is known in the industry as a leading thinker on the energy transition and implementer of Smart Energy Communities.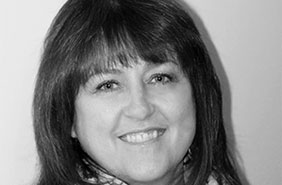 Pat Letizia
Alberta Ecotrust
Pat's work as Executive Director of Alberta Ecotrust is to create solution space with industry, environmental organizations and others to share ideas and implement strategies that protect the environment and build healthier, stronger communities. Important priorities for Pat include a clean energy future.

Steve Macdonald
Emissions Reduction Alberta
Steve MacDonald is CEO of Emissions Reduction Alberta. He played a central role in the development of Alberta's renewed climate change policy framework that establishes a comprehensive vision, strategies and outcomes to support environmental sustainability and economic growth for Alberta.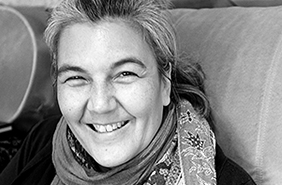 Lexi McKinnon
Banff Centre for Arts and Creativity
Lexi McKinnon is the Associate Director of Indigenous Leadership at the Banff Centre for Arts and Creativity. Lexi has also led the institution's Truth and Reconciliation Framework. Lexi is passionate about systems change, social innovation and design thinking from the teachings learned through an Indigenous worldview. Lexi received her Bachelor of Arts in Canadian Studies and MBA in Aboriginal Business and Leadership.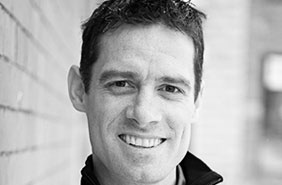 Chad Park
The Co-operators
Chad is Vice President, Sustainability and Citizenship with The Co-operators. Chad has played a leadership role on several business sustainability and social innovation initiatives including having served as Executive Director of The Natural Step Canada. He was also the founding Director of the Energy Futures Lab.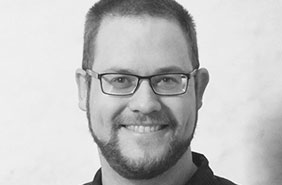 Alex Ryan
MaRS
Alex Ryan is VP Systems Innovation and Director of MaRS Solutions Lab. He is the co-founder of Synthetikos - a boutique strategy consulting firm dedicated to helping large organizations and collectives to navigate complexity with agility. He was a former Senior Systems Design Advisor with the Department of Energy in the Government of Alberta. Dr. Ryan co-founded and leads Alberta CoLab, a cross-ministry strategic foresight and systemic design lab focused on energy and resource development.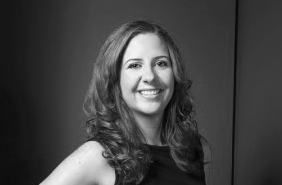 Kali Taylor
Student Energy
Kali Taylor is the co-founder and Executive Director of Student Energy – a global not-for-profit that works to create the next generation of leaders who will transition the world to a sustainable energy future.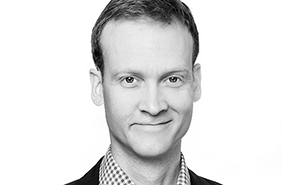 Dan Woynillowicz
Clean Energy Canada
Dan Woynillowicz is the Policy Director of Clean Energy Canada, an initiative of the Centre for Dialogue at Simon Fraser University. Clean Energy Canada works to accelerate Canada's transition to clean and renewable energy systems. They do so by telling the story of the global shift to clean and low-carbon energy sources and conducting original research, hosting dialogues, and inspiring and informing policy leadership.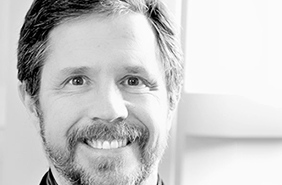 Bill Whitelaw
JWN Energy
Bill Whitelaw is the chief executive officer of JuneWarren-Nickle's Energy Group (JWN). He has expanded the company's product portfolio, developed new frontiers within the industry and ensured JWN remains progressive and industry-focused through the products and services it for provides for insight and intelligence. Bill also holds positions of executive vice-president, business information group, at Glacier Inc. and managing director of Evaluate Energy, an affiliated energy analytics and research company based in London, UK.
The EFL has the potential to be transformative for our industry and for Alberta. By breaking down the silos that keep us separated, we can work collectively to find solutions that lead to abetter energy future for us all.

Lori Gammell, Suncor Energy Foundation
The energy system is the lifeblood of the global economy and the primary source of GHG emissions. There is no more critical challenge today than reconciling the energy environment dilemma.

Dr Alex Ryan, Government of Alberta
Alberta has been left talking about our ethics and first mover efforts while the global conversation shifted onto carbon and real efforts to address climate change. We need a new narrative.

Kyle Kasawski, Solarmax
It's time for Alberta to lead on the crucial challenge of energy transition. The Energy Futures Lab -- with its focus on collaboration and action across the system -- will help us to define our leadership, and marshall the public and political will we need.

David Kahane, University of Alberta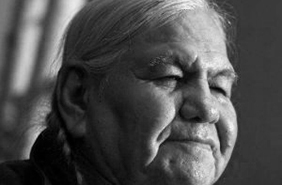 Reg Crowshoe
University of Calgary Senator and former Chief at Piikani Nation
Dr. Reg Crowshoe is a member of the University of Calgary Senate and prominent cultural and spiritual leader. Reg and his late father, Joe Crowshoe, have travelled extensively around the world bringing awareness and education about Blackfoot history, traditions and spirituality.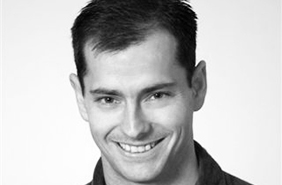 Toby Heaps
Corporate Knights Inc.
Toby Heaps is the co-founder and president of Corporate Knights Inc. Toby has a Bachelor of Arts degree from McGill University in Economics, with a minor in International Development. From 1997-98, he spent one year in the Belgrade Field Program (LLB in Management Studies) with the London School of Economics and Political Science.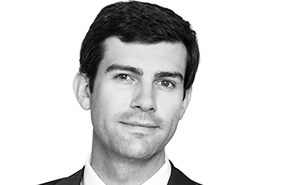 Don Iveson
Mayor, City of Edmonton
Don Iveson was elected the 35th Mayor of Edmonton in 2013. Since being elected, Mayor Iveson has set his sights on transforming Edmonton into a highly liveable, uplifting and globally competitive city that is recognized as one of Canada's very best. Born and raised in Edmonton and tirelessly passionate about the place, Don has spent most of his adult life working to build Edmonton's future.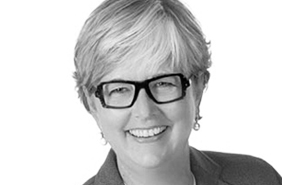 Donna Kennedy­-Glans
Viewpoints Alberta
Donna has served in the private, not­-for­-profit and public sectors. Highlights include: MLA for Calgary­-Varsity and Alberta's first Cabinet portfolio responsible for Electricity & Renewable Energy; Nexen Inc.'s first female vice­ president; working on energy projects in 35 countries; founding a capacity-building NGO in Yemen; publishing two books; launching Viewpoints Alberta; raising three sons.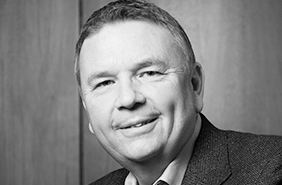 Gordon Lambert
Suncor Sustainability Executive in Residence
Since joining Suncor in 1997, Gordon has served in senior roles including most recently, Executive Advisor Sustainability and Innovation and previously as Vice President Sustainable Development. Gordon began his career with Imperial Oil Limited in 1980. He is a frequent speaker on energy, the environment and innovation. Gordon currently serves on the Alberta Climate Change Advisory Panel. Gordon is also President of GRL Collaboration for Sustainability.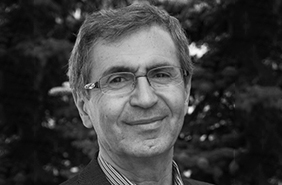 Reza Nasseri
Landmark Group of Companies
Reza is one of Alberta's most successful and innovative homebuilders. A strong advocate for energy efficient housing, his goal is see the mainstream adoption of affordable Net Zero energy homes. His contributions to the building industry and to the community have been recognized with numerous honours including the Alberta Order of Excellence.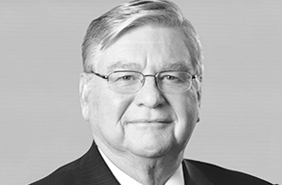 Eric Newell
Retired business executive
Eric Newell served for 14 years as CEO Syncrude Canada Ltd. and later as Chairman and President. In 2004, he was installed as the 18th Chancellor of the University of Alberta. Eric actively contributes to his community and industry. He currently serves on a number of boards, including: Board Chair of the Climate Change and Emissions Management Corporation and Alberta Innovates – Energy and Environment Solutions.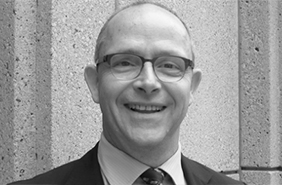 Nicholas Parker
Global Acceleration Partners
Nicholas Parker is Founding Managing Partner of Global Acceleration Partners which addresses global megatrends shaping basic needs for resource-efficient clean energy, food, water and infrastructure by accelerating cross-border deployment of proven technologies and business models into high growth emerging economies.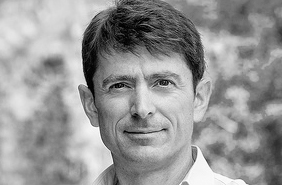 Ed Whittingham
Clean energy project/policy/finance consultant
Ed Whittingham served for seven years as Executive Director of the Pembina Institute, Canada's leading energy and environment research organization. In September 2011 Ed was named to Canada's 2012 Clean50 list, which honours 50 outstanding contributors to sustainable development and clean capitalism in Canada.
"The driving philosophy of the Energy Futures Lab is that we move forward, together."
Chad Park