Leadership in Polarized Times
As we deepen our work in Alberta and explore how to extend the EFL's lessons and learnings nationally, the first Energy Futures Lab (EFL) Summit will mark the official launch of EFL 2.0. The central question that animates the work of the EFL, its Fellows, and community is:
HOW CAN WE LEVERAGE OUR LEADERSHIP POSITION IN
TODAY'S ENERGY SYSTEM TO CREATE THE ENERGY SYSTEM
THAT THE FUTURE REQUIRES OF US?
The EFL Summit will explore the leadership role that the EFL can play in helping accelerate progress in the context of the urgent need for action and the growing polarization on energy issues in Alberta and Canada. Summit participants will have the opportunity to experience diverse perspectives, explore the EFL's five key narratives as a way to bridge polarized views and engage with the EFL community in taking courageous leadership in polarized times.
Date and Location
Tuesday, February 12, 2019, 8:00am to 4:30pm (with EFL 2.0 Launch Reception to follow)
U of C Red & White Club*
North end McMahon Stadium
1833 Crowchild Trail NW, Calgary, Alberta
Agenda
8:00 – 8:30

Opening and Welcome

8:30 – 9:15

Opening Speaker: Rising to the Challenge

In the light of global energy trends, the opening speaker will set the broader context of the challenge, the urgency to act, and how Alberta and Canada can respond to the ongoing transition of our global energy system to a low-carbon economy. This session will welcome Minister of Natural Resources The Honourable Amarjeet Sohi in a sit-down dialogue with Bill Whitelaw, President and CEO of JWN Energy and Hall of Fame Chairman.

9:15 – 10:30

Polarization Sucks – A Moving Conversation

This interactive and dynamic exercise will reveal the diversity of viewpoints among participants and will help surface bridging perspectives. Prepare to be engaged!

10:30 – 11:00

Break and Networking

11:00 – 12:00

Finding Common Ground: The EFL's response in the face of polarization

Explore key EFL narratives and exemplar initiatives and work together to identify potential solutions that could bridge views on energy.

12:00 – 12:45

Lunch

12:45 – 1:15

An energy-themed performance

1:15 – 3:00

The EFL Leadership Cafe

Based on the World Cafe model, an interactive and facilitated process for knowledge sharing and identifying deeper insights, this session will ask us to explore our leadership roles in polarized times.

3:00 – 3:15

Poster Gallery Walk – EFL Plan

Explore the breadth and depth of EFL initiatives via a poster session, including ways to take action through participation in the Lab. This session will continue into the break.

3:15 – 3:45

Break and Networking

3:45 – 4:15

Keynote Speaker: The Innovator's Dilemma by Mark Cabaj

An insightful and light-hearted presentation on the successes and challenges of innovation in a complex and dynamic environment like our energy situation.

4:15 – 4:30

Summit Conclusion and Next Steps

4:30 – 7:00

Reception: Celebrating EFL 1.0 and launching EFL 2.0
*McMahon Stadium is located on Crowchild Trail with an abundance of parking available for $4/day. It is also within a 10 minute walk west of the Banff Trail C-Train station.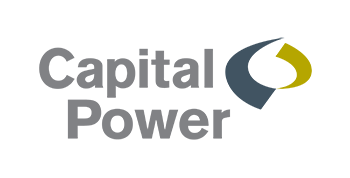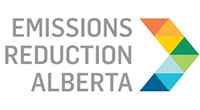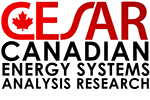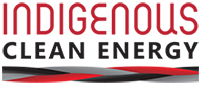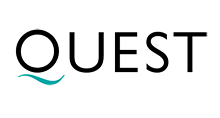 PARTICIPATING ORGANIZATIONS
Alberta Economic Development & Trade
Alberta Ecotrust Foundation
Alberta Energy Regulator
Alberta Innovates
Alberta Transportation
AltaLink
ATCO Power
Banff Centre
Bioenergy Hub
Calgary Economic Development
Calgary Foundation
Canada West Foundation
Canadian Fuels Association
Canadian Geothermal Energy Association
Canadians for Clean Prosperity
Capital Power Corporation
Carthy Foundation
Cenovus Energy Inc.
City of Edmonton
Common Ground Energy Corp
ConocoPhillips Canada
Constructive Public Engagement
EM
Emissions Reduction Alberta
Enbridge
Energy Efficiency Alberta
EQUS
Eveline Kolijn Studio
Fio Connect
Government of Alberta
GP JOULE
Indigenous Engineering Inclusion Inc.
JWN Energy
Lifford Holdings Inc.
MadCann Alberta Inc.
Max Bell Foundation
Mount Royal University
NextEra Canada Development
ntwist inc
Pembina Institute
Pure Enertech Solutions Inc
PWC
QUEST
Savage Management Ltd.
Schlumberger
Shaw Communications
Shell Canada
Suncor Energy Inc
Swallow-a-Bicycle Theatre
The Alberta ReGeneration Project
Thermal Operations Consulting
Town of Banff
Travesia Partners
University of Calgary
Urban Matters CCC
Ventus
WestJet
Young Women in Energy