We transform
 fragmented and polarized conversations
into actionable solutions
A diversity of stakeholder insights and contributions is required to inspire innovative solutions for our energy future.
For years, Alberta's energy system has been at the centre of a complex, fragmented and divisive debate. From disputes around the most strategic approaches to addressing climate change to controversies about the health and wellbeing of affected communities, energy system pressures are impacting all stakeholders. The Energy Futures Lab was created in 2015 to address polarization arising from these pressures. 
Today, as communities around the world seek solutions for a net-zero future, there is growing recognition that cross-sectoral collaboration will play a key role in addressing the complex challenges facing Canada's energy sector. As Canadians navigate the global energy transition, we require timely solutions and spaces that support and accelerate innovation, collaboration and system wide change. The Energy Futures Lab offers just that.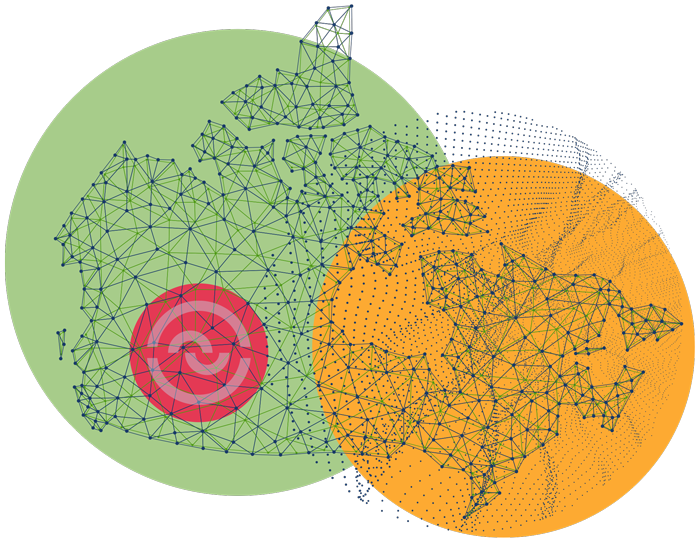 We work in a way that allows us to remain nimble and responsive as the energy system evolves.
We apply social innovation practices: We look at "beyond technology" issues, drawing on social innovation approaches to address the complex and often polarizing social challenges shaping our energy landscape. 
We start with the end in mind: We "backcast" by first envisioning a successful outcome, followed by the question: "what do we need to do today to enable this success?"
We celebrate people's unique perspectives and experiences: No single idea, person or technology can independently drive our energy transition. We encourage a diversity of perspectives, technologies and approaches to help instill resilience within our evolving energy system.
We learn by doing: We are committed to experimentation and learning, pivoting our approaches as new insights and understandings emerge.
We focus on systems thinking: We account for the interconnectedness between various components of the systems in which we work, so we can better understand how these components interact, change or evolve.