Rapid shifts happening globally related to how we move people and goods have broad reaching implications for Alberta. In this context, the Energy Futures Lab (EFL) will host a one-day Accelerator workshop on "Mobility in a Low Carbon Future".  This workshop will share leading edge research on Alberta's role in the movement of people and goods in a low-carbon future, while helping accelerate innovations in: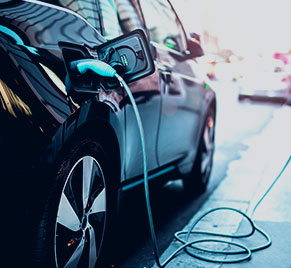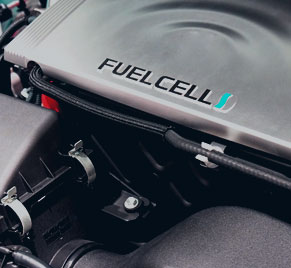 Date and Location
Tuesday, November 20, 2018, 8:30am to 4:30pm
Markin MacPhail Centre, 2nd Floor
WinSport, 88 Canada Olympic Road Southwest
Calgary
About EFL Accelerators
EFL Accelerators are a new form of engagement for the EFL as it moves into the next phase of its work. EFL Accelerators will bring together a select group of innovators from government, industry, civil society, and academia to work together on unique opportunities, including initiatives from the EFL portfolio and beyond, that can address challenges and prepare Alberta to thrive in the future.
EFL Accelerators include:
Insights from leading-edge and future-oriented research
Whole system solutions to systemic challenges
Cross-sectoral collaboration and focus on real-world actions and initiatives
Agenda:
8:00

Light Breakfast and Networking

8:30

Welcome and Check-in

9:00

Global Trends in Low Carbon Mobility

This session will feature state-of-the-art research from Alberta Energy's CoLab team on global trends related to:

Low Carbon Mobility: Global Trends
Implications for Alberta
People and Behavioural Perspective

This will include time for presentation and questions, as well as time for small group discussion to tease out insights and implications for Alberta.

12:00

Lunch

1:00

Breakout Workshops – Unlocking Challenges

These concurrent sessions will focus in on an important area of work and a challenge that innovators are facing while trying to make progress in this space. This is a working session with a short presentation(s) to set the context and frame the challenge, and then a facilitated workshop to use collective knowledge and ideas to tackle the challenge. Challenge areas and statements (click to download):

3:30

Break

3:45

Report Back

4:15

Evaluation and Close

4:30

End
Please note that to make the best use of their time participants are asked to participate in a one-hour webinar webinar on Wednesday November 14th at 10:00am to 11:00am MST to orient participants to the Energy Futures Lab, its history, its vision and its work. Access to the webinar will be sent upon registration.
This is an invitation-only workshop. If you would like to receive an invitation, please contact Pong Leung at pleung@naturalstep.ca.
PARTICIPATING ORGANIZATIONS
Alberta Economic Development
Alberta Energy
Alberta Energy Regulators
Alberta Innovates
Alberta-Pacific Forest Industries
Alberta Transportation
AltaLink
ARC Energy Research Institute
ATB Financial
ATCO Energy
Biomass Network
Bison Transport
Calgary West Foundation
Canadian Energy System Analysis Research (CESAR)
Canadian Fuels Association
Canadian Urban Transit Research and Innovation Consortium (CUTRIC)
Cielo Waste Solutions Corp.
City of Calgary
City of Edmonton
Clean Energy Technology Centre
Common Ground Energy
E3 Metals
Edmonton Airports
Emissions Reductions Alberta
Energy Efficiency Alberta
EVOK Innovations
Growing Greener Innovations
Indigenous Engineering
Mount Royal University
Prism Diversified
Pure Enertech
QUEST Canada
Summit Nanotech
Suncor Energy
Swallow a Bicycle Theatre
The Natural Step Canada
Trimac Transportation
University of Alberta
University of Calgary
Viresco Solutions
West Fraser
WestJet
WorleyParsonsCord