Learn more about the outcomes of the Energy.AI Workshop here.
Artificial intelligence has great potential to help address today's energy challenges.
Given Alberta's world-class know-how in energy and the emerging field of artificial intelligence, the Energy Futures Lab, with the support of the RBC Foundation, JWN Energy, SAIT, and Spartan Controls is hosting a workshop to explore the following question:
How can artificial intelligence enable Alberta to thrive
in a competitive, low-carbon world?
To begin to answer this question we are hosting a workshop in Calgary on September 25, 2018 for those interested in learning and exploring how to harness the potential of AI to address some of the big challenges related to energy, climate, and environment in Alberta.
Promising areas include harnessing AI to realize:
Increased productivity and
process improvements
This interactive and dynamic workshop will provide insights and experiences from seasoned AI innovators and practitioners, as well as a space for dialogue and experimentation. Following the workshop, a report summarizing the key insights and ideas will be produced.
Agenda (subject to change):
8:30

Coffee and Breakfast

9:00

Welcome

9:30

The Energy Futures Lab – The Energy System the Future Requires of Us

10:00

Energy, Climate and AI: Perspectives on Opportunities and Barriers (panel and discussion)

Nav Dhunay, CEO, Imaginea.ai
Judy Fairburn, former Chair, Alberta Innovates & Chief Digital Officer, Cenovus
Jesse Toor, Manager of Technology Innovation and Foresight, Alberta Energy

12:00

Lunch

12:45

AI in Depth: Real World Application to Energy and Climate (breakouts)

Stream #1: Oil and Gas

Mong Dang, Manager, Advanced Analytics, Suncor
Nav Dhunay, CEO, Imaginea.Ai
Chowdary Meenavilli, CEO, Ntwist

Stream #2: Grids, Transportation and Homes

Kristina Mlakar, Project Lead, CUTRIC
Paul Leroux, VP Business Development, Bluwave-ai
Darren Jones, CEO, MyHeat

3:00

Solving Real World Challenges (working groups)

4:15

Wrap-up

4:30

End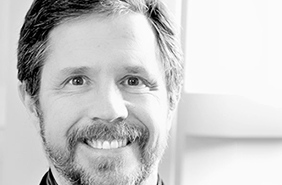 Bill Whitelaw, chief executive officer of JuneWarren-Nickle's Energy Group (JWN), joined the company in 2002. He has expanded the company's product portfolio, developed new frontiers within the industry and ensured JWN remains progressive and industry-focused through the products and services it for provides for insight and intelligence. Bill also holds positions of executive vice-president, business information group, at Glacier Inc. and managing director of Evaluate Energy, an affiliated energy analytics and research company based in London, UK. Bill is a director on many industry sector boards, including the Canadian Heavy Oil Association, the Canadian Society for Unconventional Resources and the Canadian Petroleum Hall of Fame. He speaks frequently on the subjects of social licence, innovation and technology and energy supply chain. Bill has a journalism diploma from Loyalist College, a BA from Queen's University and an MCS in communication studies from the University of Calgary.
Chowdary Meenavilli is CEO of Ntwist and a management professional with over 15 years of experience in implementing customer facing Technology systems. He has led various large scale technology projects (400+ Mil) and ran the global sales activity for an S&P 200 management consulting firm. As a technology professional experienced with large Digital Transformation projects using machine learning, he understands the nuances of implementing large scale business transformation initiatives. Chowdary is a MBA graduate from Queens University. NTWIST is an AI company with a focus on building a process improvement platform to improve efficiency within the process industry through development of decision management software.
Claire is passionate about helping cities and communities translate the overwhelming problem of climate change into tangible solutions on the ground. For the last 10 years, she has been working with leading local governments in Alberta, BC, Ontario, and the Yukon to develop and implement creative solutions to the challenges of energy, climate change and sustainability. In particular, Claire is interested in exploring new ways to build buy-in and acceptance for the technical solutions that already exist to solve the climate crisis. Her experience includes facilitation and multi-stakeholder engagement, advocacy, research, project implementation and policy design. Claire currently works as the Sustainability Consultant in the Sustainability Strategies group in Planning and Development with the City of Calgary, and she holds a Masters of Environmental Studies from the University of Waterloo.
Darren has over 15 years of experience with high-growth technology companies throughout the entire lifecycle of a company, from early stage development to operations scaling. Prior to MyHEAT, Darren was Chief Operating Officer at StrataHealth Solutions, managing all Canadian operations. In addition to his extensive background in technology product commercialization, Darren is passionate about energy efficiency, sustainability and reducing our impact on the environment. Darren is married with two daughters, and has a passion for outdoor recreation.
Gary Millard is an environmental scientist working on guiding business and society through our latest energy transition. He is Senior Advisor for Energy & Climate Change at Suncor Energy. Gary received his B.Sc. in Environmental Science from the University of Calgary in 2000 and is a Professional Geologist with APEGA. He worked as an environmental consultant doing assessment and remediation of contaminated sites before moving to industry in 2004. After having spent a decade cleaning up contamination, he had a few ideas on how it could be prevented and moved into environmental and regulatory compliance in the oil sands business. Most recently, Gary has been working on climate change and energy transition issues, including examining clean technology opportunities and other innovations available to the oil sands industry and the energy market as a whole, including coordinating participation in COSIA, The Clean Resource Innovation Network (CRIN), and the Energy Futures Lab. Outside of work, Gary volunteers with Bike Calgary, an advocacy group helping develop improved infrastructure and support for cycling as a mode of active transport for everyone. He spends his recreation time running, climbing, and skiing in the mountains.
Georges Paul Leroux, BSc, MASc, LAIC, CD, is SVP Strategy for BluWave-ai, and in this role, Paul leads BluWave-ai's engagement with customers. Paul has a Master's Degree in Artificial Intelligence, a B.Sc. in Physics, and a Master's Diploma in Mechanical Engineering. For more than 30 years, he has been involved in the specification, design, development and operation of complex information technology for large and small companies. Previously, he was Deloitte's Canadian Leader for Cleantech and he is on the Alberta Cleantech Industry Alliance board of directors. Paul has led or helped found five startups before BluWave-ai, and was responsible for two large scale successful exits worth over $200M in each case. Paul is also a retired Army Officer and a veteran of service in the Canadian Army.
Jesse is Manager of Technology Innovation and Foresight with the Department of Energy. He holds a B.Sc. in Cell Biotechnology and a MBA with specialization in Natural Resources, Energy and Environment. Jesse's primary research interests are energy systems-level analysis, particularly the application of lifecycle assessment tools in policy development and regulation. Prior to joining the Government of Alberta, Jesse worked for the University of Alberta's Centre for Advanced Business Research in Energy, World Health Organization, and Institute for Biomolecular Design, and for a local technology start-up in Edmonton's Research Park. His strength is combining analytical and creative thinking in developing solutions.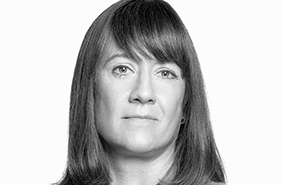 Judy Fairburn, PEng, MBA, FCAE
Ms. Fairburn is a champion for Canadian innovation, proudly serving on the boards of Calgary Economic Development, Tundra Oil & Gas, Veerum Inc, Public Policy Forum and Sustainable Development Technology Canada as well as a member of the federal "Resources of the Future" Economic Strategy Table. She has forged a career at the leading edge of collaborative innovation as a senior energy executive (recently as Chief Digital Officer and EVP Business Innovation), co-founder of Evok Innovations and as a co-founder and inaugural Chair of Canada's Oil Sands Innovation Alliance (COSIA). She also led substantial change as the first Board Chair of the consolidated Alberta Innovates, the agency of the Alberta government that funds, advises and provides scale-up support to innovators across the health, energy, agriculture, forestry and digital sectors.
Kristina Mlakar is the National Operations Manager and Project Lead with the Canadian Urban Transit Research & Innovation Consortium (CUTRIC) based in Toronto. She manages the operations of CUTRIC's fast-growing national team to effectively morph CUTRIC from a start-up organization into an increasingly successful small to mid-sized enterprise (SME). Ms. Mlakar began working for CUTRIC as a Research Intern during her graduate studies supporting various research activities related to autonomous and connected electric vehicles as enablers for first-mile/last-mile solutions in urban and suburban communities. Ms. Mlakar's research capacities and knowledge of the subject matter – which includes the completion of her Master's research paper on the State of Autonomous and Connected Vehicles in Canada – led her to also become the Project Lead for CUTRIC's National Smart Vehicle Demonstration and Integration Trial. Ms. Mlakar previously worked as a Research Assistant with the McMaster Research Group for Stable Isotopologues and completed her undergraduate thesis in stable isotopochemistry and paleoclimatology.
Mong is Manager of Advanced Analytics with Suncor Energy. She holds a B.Sc. in Computer Systems Engineering and Masters in Biomedical Engineering. Mong leads a team of data scientists, data engineers, and industry stream specialists in the passion and focus of innovating with data. Experienced in image and video advanced analytics, predictive modeling, signal processing, data visualization, and machine learning, she has provided data analytics solutions for large to small-sized companies and built strategic and implementation services in technology across the globe with clients served in energy & resources, manufacturing, health care, consumer business, real estate, and public sector. Mong also sits in the Artificial Intelligence and Advanced Analytics working group with COSIA.
Named a "Game Changer" by Oil and Gas Magazine, Nav is a thought leader, serial entrepreneur, and technology visionary. He's currently the CEO and co-founder of Imaginea.Ai, a Calgary-based company with the bold mission to create an Artificial Intelligence Ecosystem focused on solving the world's biggest problems. Prior to founding Ambyint Inc., Nav founded three successful technology startups, including CanFlix – a technology designed to form the basis of the globally-recognized Netflix and NavNet, giving users the ability to control lights, music, and thermostats rely from a mobile device. Nav maintains a deep-seated passion for fostering team innovation within his companies where experimentation is encouraged, and collaboration made a cornerstone of company success.
This workshop is made possible with the support of the RBC Foundation, JWN Energy, Spartan Controls and SAIT.
The workshop is invitation only with limited space for 60 participants. The participants will be a mix: 1/3 AI innovators; 1/3 "receptors" i.e. energy/utilities companies; and 1/3 "enablers" i.e. academia, government, finance, and advisory services. For more information or to request an invitation, please contact Pong Leung at pleung@naturalstep.ca or Nagwan Al-Guneid at nalguneid@naturalstep.ca.
PARTICIPATING ORGANIZATIONS
AdamasDTS
Aimsio Inc.
Alberta Economic Development and Trade
Alberta Energy
Alberta Energy Regulator (AER)
Government of Alberta
Altalink
AltaML Ltd.
ATB Financial
ATCO – Liquids & Pipelines
ATCO Electric
BluWave-ai
Cap-Op Energy
Calgary Artificial Intelligence Meetup
Calgary Economic Development
Calgary Technologies
Canadian Natural Resources Ltd.
Capital Power
Cenovus Energy
City of Calgary
Common Ground Energy
ConocoPhillips
CUTRIC
Eclipse Sustainability Projects Inc.
EdgeMark Capital
EQUS REA
Haskayne School of Business
HiFi Engineering
Imagenia Ai
International Institute for Sustainable Development (IISD)
JWN Energy
MadCann Alberta Inc.
Microsoft
North West Refining
NRStor
Ntwist
PTAC
PURE Reserve
Royal Bank of Canada
Shell Canada
Southern Alberta Institute of Technology (SAIT)
Spartan Controls
Stantec
Sub Rosa Monitoring
Suncor Energy
The Delphi Group
TransAlta
University of Alberta – Future Energy Systems
University of Calgary, Schulich School of Engineering
Veerum
Vizworx
Zone Startups Calgary