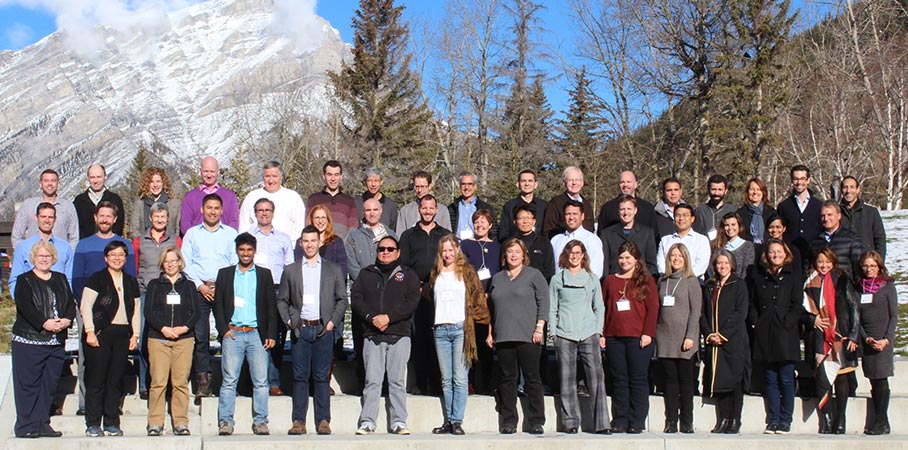 The desire to shape the future, not just cope with it or react to it, is deeply embedded in Alberta's culture. Alberta has long been at the forefront of discovery and innovation of game-changing solutions in the energy field.
Alberta's work on technological innovations is key to resiliency of our future energy system, but it is not enough. To unlock the full range of energy system transition opportunities, Alberta will have to employ seemingly unconventional strategies and partnerships. Attention must be paid to social innovations and cultural narratives in addition to policy options and technological innovation.
What if oil and gas executives worked together with clean tech innovators to chart new innovation pathways for turning CO2 emissions into useful carbon-composite materials, for an Alberta-based response to the global X Prize challenge?  Or what if they joined forces to find new markets for biofuels generated from a company like Enerkem's leading edge waste-to-energy facility in Edmonton?
"The rest of the world is looking to transition to a low-carbon economic future, with or without us. Alberta can sit on the sidelines, or take the action needed to ensure the continued strength of the economy."
– Shannon Phillips, Alberta Minister of Environment and Parks, at the 2015 Alberta Climate Summit, September 9.
What if homegrown industry leaders like the Landmark Group of Builders worked together with municipal and provincial governments, financial institutions, and other stakeholders to remove some of the barriers to scaling up adoption of their groundbreaking net-zero homes?
What if chambers of commerce, economic development agencies, and municipal and provincial governments worked together to articulate and build a next-generation concept of the "Alberta Advantage" that became the foundation for a new provincial economic development and diversification strategy?
What if Albertans of indigenous heritage collaborated with environmental groups, community planners and industry to accelerate the adoption of renewable energy technologies on First Nations reserves across the province?
All of this and more could be possible through the Energy Futures Lab.  All of the organizations and stakeholders listed above are involved in this unprecedented collaboration. Their work together over the coming months and years promises to expose tired stereotypes about our province and make it clear that the Alberta of the future is being born today, building on the legacy and assets of what we've been, and charting our own path forward.
Charting our own transition path
How can we work together to leverage Alberta's leadership position in today's energy system to help accelerate the transition to the energy system the future requires of us?
We're thrilled to be on the cusp of a process aimed at finding and acting on answers to this question with the kick-off meeting of the Energy Futures Lab in Banff on November 1-4. In attendance were 40 Energy Futures Lab Fellows – influencers and innovators from government, NGOs, industry, academia, First Nations and community groups. Approximately 100 individuals applied to join the Energy Futures Lab, which exemplifies what a strong interest there is among energy system players to contribute to a positive, future-focused initiative about Alberta's energy future.
The Energy Futures Lab is being designed and facilitated by The Natural Step Canada, in collaboration with Suncor Energy Foundation, the Banff Centre, and Pembina Institute.
Over the coming months the Fellows – a microcosm of Alberta's energy system – will "backcast" by building a shared vision for the energy system of the future and evaluate where we are today relative to that future state. They will then work together to develop interventions aimed at helping bridge the gap between where we are and where we need to be.  We can't yet know exactly what these interventions will look like, but the ideas described above only begin to scrape the surface of what this group might be able to achieve together. With the Energy Futures Lab serving as a forum for ongoing collaborative experimentation and innovation among such an impressive and diverse group, we are extremely excited about the possibilities.
Please stay tuned, follow our progress, and reach out to ask about how you might get involved as the Lab's organizational and public engagement activities are rolled out in early 2016

The article Shaping our Energy Future was written by Chad Park, Executive Director of The Natural Step Canada.