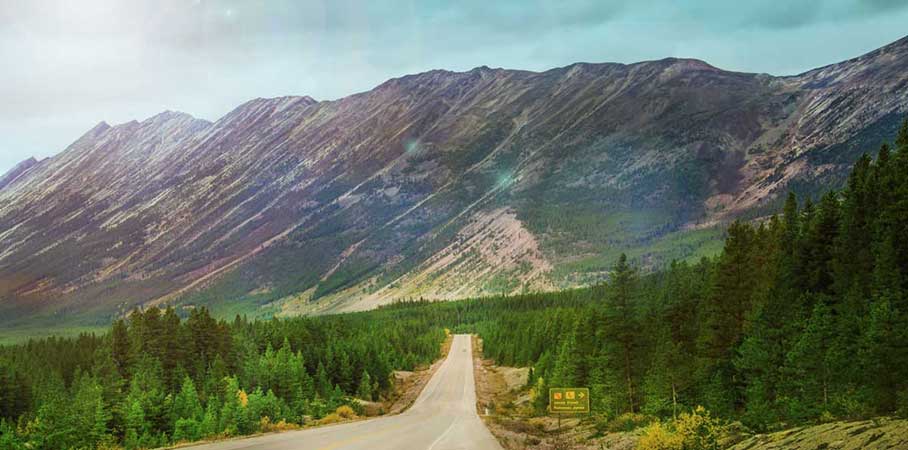 Co-creation, experimentation, and social innovation have been the Energy Futures Lab's (EFL) core foundational elements since its inception in 2015.
Now it is time to build on the foundational work of EFL 1.0 and to work together to design EFL 2.0.
Led by 59 Fellows from diverse backgrounds and industries in Alberta, we have outlined a vision for Alberta's energy system, worked in areas of tension within the energy system, and developed a number of exemplar initiatives that show the possibility of a less polarized path forward on energy issues.
Since its design and launch, the Lab's partners and Fellows have focused their work together on addressing the question:
How can Alberta's leadership position in today's energy system serve as a platform for transition to the energy system the future requires of us?
The EFL has established a platform that convenes diverse voices in the energy system. In our current polarized climate, the Lab has become a trusted bridge-builder, connecting innovators working in different areas of the energy system and taking advantage of their divergent perspectives. The EFL undertaking has been a deliberate, coordinated effort among leaders and influencers in Alberta to find common ground and create exemplar initiatives, showing the way for Alberta to thrive in the midst of shifts in the global energy system.
That was the focus in EFL 1.0. Now it is time to build on the foundational work of EFL 1.0 and to work together to design EFL 2.0.
While EFL 2.0 will maintain the EFL's core elements of co-creation, experimentation, and social innovation, the design of EFL 2.0 over the next six months will address opportunities to deepen and extend the Lab's impact. In EFL 2.0, our intention is to work with partners to continue and deepen the work in Alberta, support efforts to build a pan-Canadian conversation on energy, and explore how to leverage the tools, brand, and lessons from the EFL in other jurisdictions.
As we dive deeper into the planning and design work for EFL 2.0. we will explore how best we can leverage what we have created in EFL 1.0 in a way that responds to the needs and opportunities facing us inside and outside of Alberta.
Early thoughts about our objectives for EFL 2.0 are as follows and will be further refined with partners and Fellows through the rest of 2018:
Continue to support innovators in identifying, developing and pressure-testing solutions for accelerating the transition to the energy system the future requires of us;
Strengthen the capacity of business and government to adopt and support innovative solutions;
Align a growing community of leaders and their organizations behind a bold and transformative vision for the future of energy in Canada and the possible transition pathways to achieve it;
Inspire and share narratives in the public and communities that help depolarize the public conversation about energy in Canada and accelerate progress toward the shared vision developed through the EFL.
Having established a shared direction among a diverse range of actors in the energy system in phase 1, our work will be increasingly focused on accelerating the transition. The implication of this is that our convening question for EFL 2.0 may evolve to address this.
In any case, we anticipate that the EFL will evolve from:
A source of ideas to an agent of market, public, and policy influence. This involves creating more pull for the solutions developed in the Lab, for example, by utilizing the Lab's platform to explore solutions to partner-issued challenges, while continuing to nurture and support Fellow-driven initiatives.
A proof of concept to a generative system. This involves building partnerships to help more Lab initiatives increase their reach and impact to achieve overarching outcomes such as GHG emission reductions, jobs, and investment attraction.
A formative coalition to a partnership for deep leadership and learning. This involves focusing on deeper and multi-dimensional relationships with a broader network of organizations that have the expertise and resources to drive energy transition in Alberta and Canada.
This is EFL 2.0: as exhilarating as EFL 1.0 yet deeper, broader, and more interconnected. We are excited to close the EFL 1.0 chapter, learn from its lessons, build on its successes, and work with Fellows and past and new convening partners to shape the transition into EFL 2.0 in 2019.
This is a defining moment for Alberta and Canada as we grapple with the interconnected issues of energy and climate change. It is also a defining moment for the Energy Futures Lab as we move from one chapter to the next. We invite you all to be part of our EFL 2.0 journey. Follow our initiatives, attend our events and activities, and connect to our network.
To help us gather perspective and input to shape the design of EFL 2.0, please consider filling out this quick survey.
If your organization is interested in becoming a convening partner in EFL 2.0, please contact me at acretney@naturalstep.ca.

Alison Cretney is Managing Director of the Energy Futures Lab.