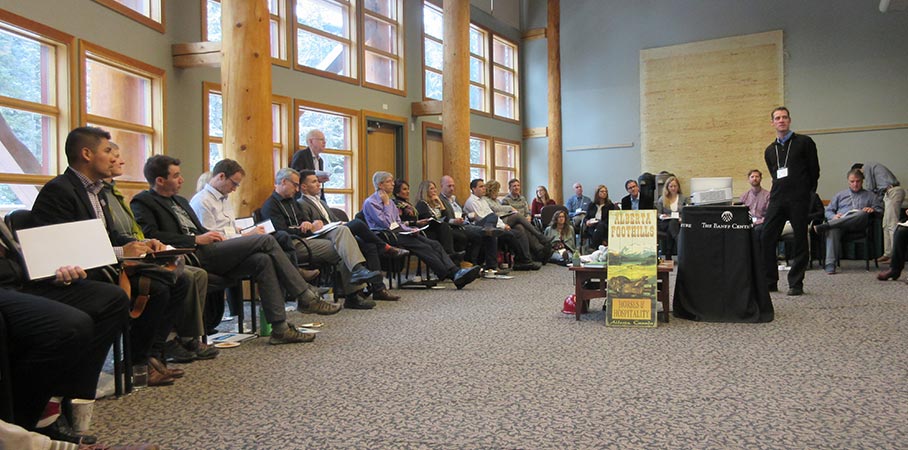 We have come together to convene this important initiative because we believe that how we tackle the interconnected issues of climate change, energy security and sustainable development today is key to Alberta's future prosperity. The issues are so complex that addressing them is not possible unless we are working across traditional organizational and sectoral boundaries. Underlying our collaboration is a shared conviction that Alberta's strengths and assets in today's energy system can serve as a platform for innovation and leadership in the transition to the energy system that the future requires of us.
We also believe that we are not alone. Individuals and organizations all across our province want to step beyond polarized debates and be a part of a constructive process to prepare for and shape the future. Many are already working on these issues – applying their talents and commitment as social and technological innovators outside and within our established energy industries and other sectors, startups, governments, First Nations, universities, and non-profit organizations.
Designed to accelerate the development of a "fit for the future" energy system, success for the EFL will mean that co-ordinated action across a broad range of organizations has generated tangible breakthrough outcomes that support transition toward a more sustainable and resilient energy system.
To achieve this, we will bring together a cohort of leaders, Energy Futures Lab Fellows, and support them in working together both to align and amplify existing efforts and to generate new opportunities to test and scale initiatives. Ultimately, the EFL will engage thousands of individuals and dozens of organizations across the province and beyond.
We invite you to join us!
Sincerely,
Chad Park
Executive Director
The Natural Step Canada

Steve Williams
President and CEO
Suncor
Dan Buchner
Vice President
Peter Lougheed Leadership Institute
Ed Whittingham
Executive Director
Pembina Institute